Health
Clinic Corner
Welcome to Cloudcroft's health services page. We want to partner with you in prioritizing the health and safety of your children, so this page contains information you need about immunizations, health screenings, and required forms for administering medication at school.

Everyone will submit a health form and an emergency form at registration, which you can pick up at each school office. Throughout the school year, parents/guardians may submit changes to either form via the school nurse.
New Website for the School Based Health Center (SBHC)
We are happy to share with you the new website for the School Based Health Center (SBHC).
Here staff, students, and parents will find all the forms needed for the clinic including the referral form and an appointment request form along with other information about the clinic.
We hope that this makes it easier for everyone to find the information and forms that they need.
A Message from our Nurse

Dear Cloudcroft Community,
My name is Mandy Ross, and I am your school nurse here at Cloudcroft Schools. I am the nurse for the district, so I see kids in all grades on a daily basis. I am here to attend to illness or injury, assist students with chronic conditions, administer daily medications to students as prescribed by their physician, provide health education both one-on-one and in the classroom, conduct hearing and vision screenings, and ensure compliance with our new student immunization laws. Please take a moment to read the letter from the New Mexico Department of Health Cabinet Secretary regarding the changes to both the immunization requirements and laws that can affect your student.
It is important that we do everything in our power to keep the students in our schools as healthy as possible, and we must work together to succeed. To that end, I would encourage you to keep your children home from school if they have a fever, are vomiting, or generally look and feel unwell enough that they need to stay at home and rest. I have witnessed many illnesses begin with one student and quickly wipe out an entire classroom. Please be mindful of this when you are readying your child for school in the morning when they may be ill. When a student comes to the clinic and reports feeling unwell, I will check for fever and call you for pick-up if one is present. If not, I will assess whatever their ailment may be, and do what I can to keep them comfortable and at school if possible.
Some very simple ways to keep your child healthy include frequent hand washing, good nutrition, adequate sleep, and staying away from others who are ill. I encourage you to follow these guidelines at home so your child can be well and succeed at school.
Please don't hesitate to call or email me with any questions or concerns you may have!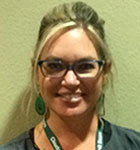 Mandy Ross
(575) 601-4416
Ext. 304 Elem/Ms
Ext. 205 High School