CLoudcroft High School

Dear Cloudcroft High School Students and Parents,
Welcome to Cloudcroft High School! We are delighted to extend a warm welcome to all students and families who are joining our community. At Cloudcroft High School, we pride ourselves on offering a high-rigor curriculum that prepares students for a successful future. Our dedicated and experienced faculty provide research-based instruction that ensures students receive the highest quality education. With our emphasis on high standards and expectations, we strive to foster a safe learning environment where students can excel and reach their full potential.
We understand the importance of partnering with the community and family to create a well-rounded educational experience. At Cloudcroft High School, we believe in preparing our students for real-world jobs in real-world situations. To achieve this, we offer a wide range of effective career and technical education (CTE) courses, dual credit, and challenging advanced placement (AP) courses to support student career pathways giving our students a head start in their career and/or college journey.
Beyond the classroom, Cloudcroft High School offers an array of extracurricular activities and athletics to cater to diverse interests. Students can explore their passion for music through our band and choir programs. For those interested in agriculture, we have a thriving Future Farmers of America (FFA) chapter. Likewise, our AG and firefighting courses give hands-on experiences furthering students' career options. Leadership opportunities abound in our student council, while academic excellence is celebrated through the National Honor Society (NHS). Our athletics program provides a platform for students to showcase their skills and teamwork, and we also offer exciting clubs like Technology Student Association (TSA), Science Olympiad, Rocket Club, Academic Competition, and more.
Our dedicated staff is committed to providing a nurturing and challenging educational environment where students can grow, learn, and thrive. We believe that by embracing our rigorous curriculum, engaging in community partnerships, and exploring various extracurricular opportunities, students at Cloudcroft High School will develop into well-rounded individuals prepared to succeed in all aspects of life. We look forward to embarking on this incredible educational journey together!
Sincerely,
Jocelyne Driscoll-Gillespie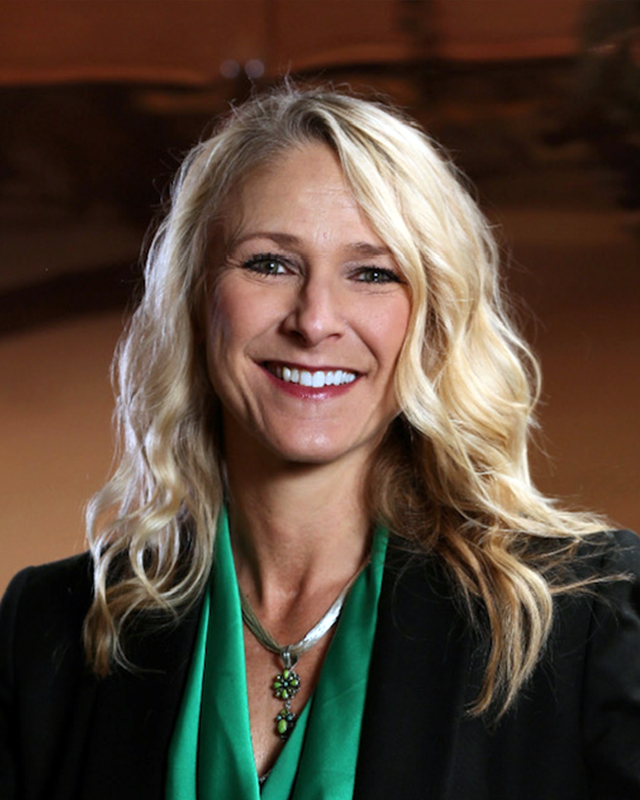 Jocelyne Driscoll-Gillespie
CHS Principal