CLoudcroft High School

Dear CHS students and parents,
Welcome to Cloudcroft High School! Our commitment at Cloudcroft High School is to provide a positive, safe environment where students will receive a high-quality education and prepare for careers in a competitive world. We desire to empower our students to become innovative thinkers and creative problem solvers, qualities necessary in our ever-changing world.
Supporting our vision, our staff promotes high standards and expectations for each student. We partner with our community and families to support a rigorous curriculum that builds inspired learners and motivated leaders. Our students' commitment to our school community fosters a learning environment shared by each of its members.
Offering a variety of extra-curricular activities, clubs, and organizations, such as Science Olympiad, Knowledge Bowl, NHS, Student Council, band, choir, FFA, and athletics, our students are active participants in multiple arenas. Further, we set rigorous standards with our AP courses, dual enrollment and Career and Technical Education pathways in an effort to help our students become well-rounded individuals who will advance to the workforce or college as strong contenders in this global economy. Fully engaged in their environment, our student body immerses themselves in scholastic achievement and co-curricular activities.
We proudly wear Kelly green. We are the Cloudcroft Bears! We welcome you to our team.
Sincerely,
Jocelyne Driscoll-Gillespie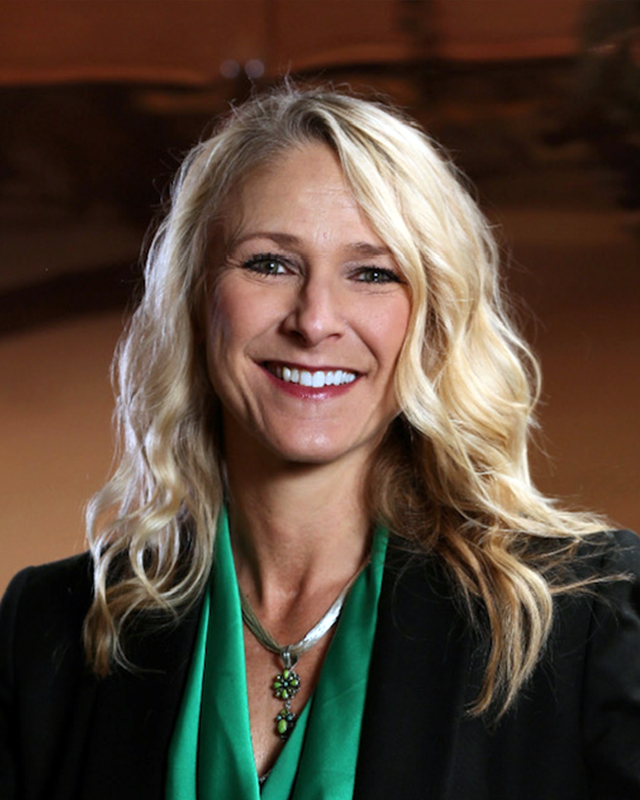 Jocelyne Driscoll-Gillespie
CHS Principal