A Message
from Our Superintendent
The 2023–2024 School Year is in full swing! Our enrollment has grown to over 400 Cloudcroft Bear Students in our schools this year! Cloudcroft is the place to be, not just for vacation, but also EDUCATION!
A BIG Thank You to all the families who made it out to our Back-to-School BBQ last month. It was another successful Bear Family event that set the tone for the school year. I enjoyed watching the families, staff, and students have a good time together outside of the classroom.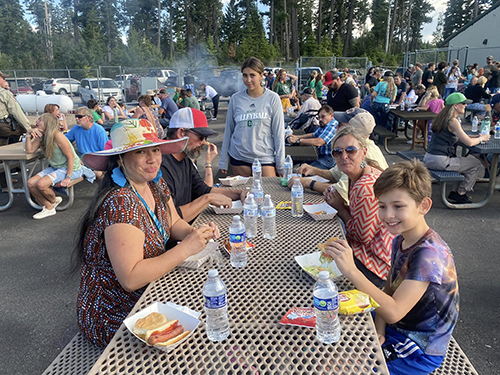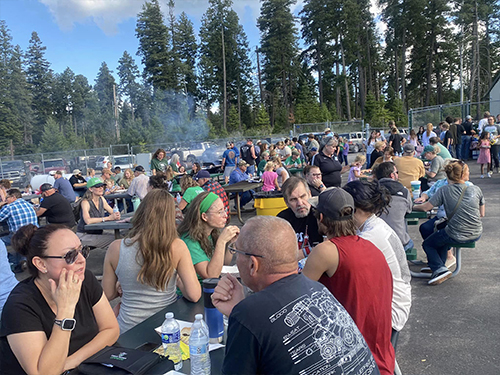 I would like to welcome our new staff members to our Bear Family:
Gerrianne McDonald - 2nd Grade
Marion Connor-Parker - 3rd Grade
Theresa Smith - 4th Grade
Chris Cummings - Maintenance Tech
Danielle Ellinger - Accounts Payable/STARS Reporting
Steve Griffith - Route Bus Driver
Steve Pepper - Activity Bus Driver
James Seal - Activity Bus Driver
Victor Gonzales - Activity Bus Driver
We are happy to have them!!
Congratulations to 2023 Graduate, Bre Phillips, for being awarded the New Mexico School Board Association 2023 Scholarship Award. This is a prestigious award given to only a few New Mexico Graduates. We are proud of you, Bre, and Good Luck in your future endeavors!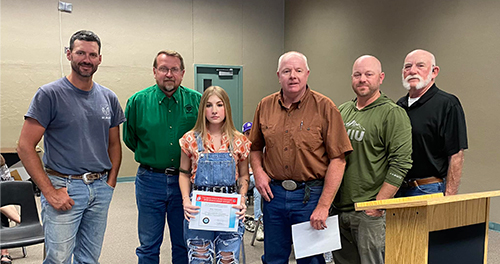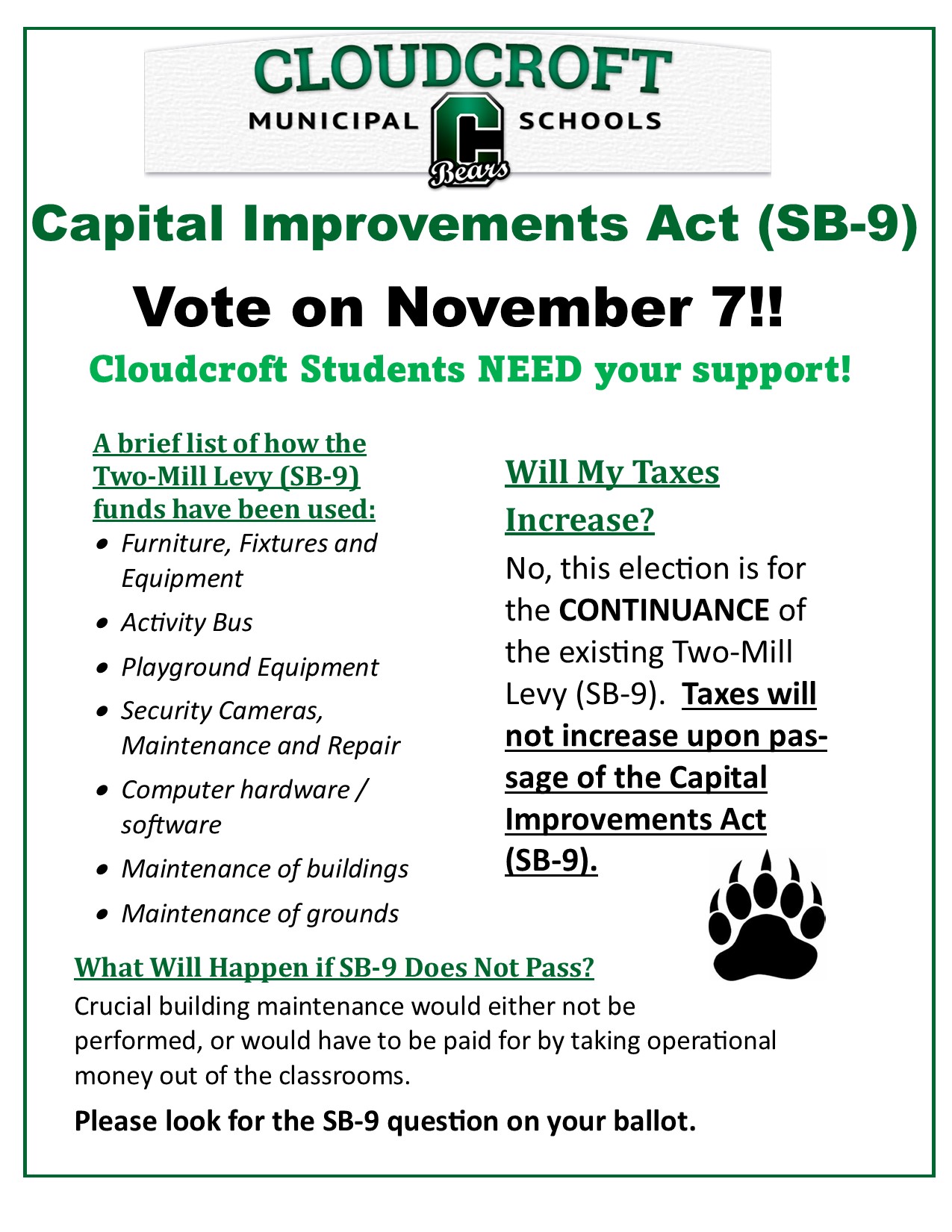 I would like to encourage everyone to get out and VOTE on November 7. We have three School Board Positions up for election as well as a Capital Improvements Act (SB-9) question that will be on the ballot. Both are very important for our students! We want School Board Members who will have our students' best interest at heart while making critical decisions for our district. The Capital Improvements Act (SB-9) provides ongoing funding for routine school maintenance, improving school grounds, buildings, remodeling, furnishings, computers, software, and technology infrastructure. Please spread the word and VOTE!
A BIG Thank You to Ana Mae & Wade White for their generous donation of two beautiful Bear Statues that will be placed at our Football Complex. Our thanks also to local artist, Sam Odom, who will be painting them for us.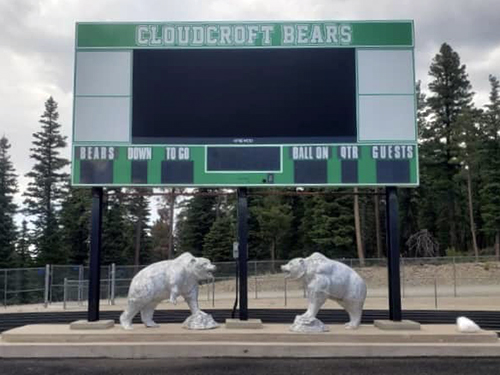 All of our sports are in full swing. Take a look at the schedules on the Athletics page on our website and come and support our Bears as they represent Cloudcroft!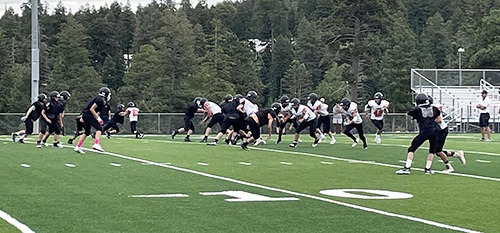 With every board meeting I am proud to announce that we are granted the opportunity to approve donations to support our students and their activities. At the August Board Meeting, we approved a donation from Tularosa Basin Telephone Co., Inc. for Volleyball in the amount of $500 and a donation from Otero County Electric Cooperative, Inc. Round Up for Volleyball in the amount of $2,500. We appreciate the support from both of these local companies!
Enjoy the last days of summer as Cloudcroft transforms into a beautiful fall! See you around campus!
Go, Bears!
Sincerely,
Tana Daugherty
Tana Daugherty
Superintendent
Cloudcroft Municipal Schools