A Message
from Our Superintendent
Spring has sprung, and we are looking forward to the last two months of the 2022–2023 school year! Please check the "Upcoming Events" calendar on our website to keep up-to-date with all the many activities and testing dates that are coming up.
Our middle school Quiz Bowl Team (formerly Knowledge Bowl) has been competing monthly and will be wrapping up with a final competition this month. The students have been enjoying being back in "live" competition with all the other schools.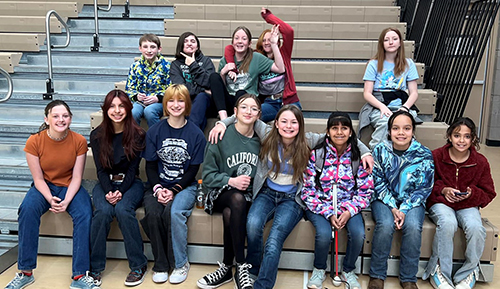 Our powerlifting team had two competitions early last month, and we are proud to announce that we have three students who qualified for the State Competition on March 31 in Rio Rancho! We are super proud of Julissa Banda, Johnalee Gibson, and Jameer Cooks. Congratulations to Coach Vanessa Hughes for implementing a very successful program! We are proud of you and your lifters!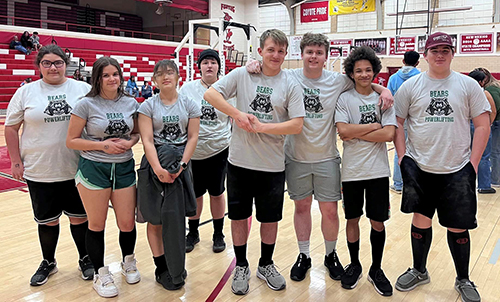 Track & Field started practice and had meets last month. Cloudcroft High School is hosting two meets this month – April 6 and 14. We always need help, and our students love to see support in the stands as well. If you are able to volunteer, please contact Head Coach Nolene Adams via email. The meets will start at approximately 3:00 p.m.
The first annual POPS concert on March 7 was a huge success! The commons area was packed to enjoy our band and choir, and delicious food prepared by our culinary class. We look forward to this event becoming a Cloudcroft School's Tradition! I want to give our Band Director, TJ Colemen, and Culinary Teacher, Joni Watson, a huge shout-out. Nicely done!
Meet the Professionals at the High School was also a success. We had 16 professionals from our community who took their morning to spend time and their knowledge with our students. It was a great success for our students and these professionals. They even complimented us on how well behaved and interested our students were, and they look forward to coming back next year.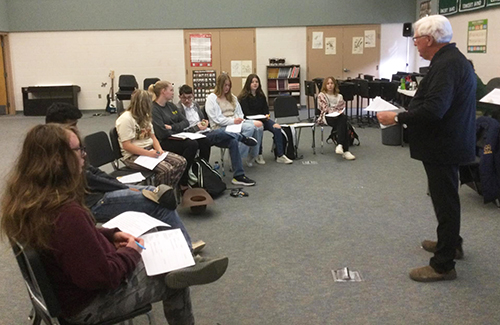 At our March School Board meeting, our PTO president, Cassandra Saffle, gave an update of all the accomplishments/activities they have completed so far this year (long list), upcoming events through the rest of the year, and their goals for next year. Our PTO is such a dynamic group of parents, but they could use some more hands to help with all the projects they do for us. Please reach out to them and get involved.
For April, we will have another Town Hall Meeting which will be all student led! We are in the planning process right now, so we will be publishing the date and theme on our website and social media platforms soon. Please plan to attend!
Little League Basketball will start on April 4 for the elementary students. If your student would like to be part of this fun and learning activity, please contact us via email. They are looking for volunteers to help as well.
Prom is on April 22 this year and will be in our High School Commons. I always look forward to seeing our students dressed up for this event and having fun with their peers.
Child Find is also this month on April 26 from 2:30 to 4:30 p.m. in the Middle School Gym.This is also kindergarten registration. See the flyer on our website for more information and details.
Lastly, I am proud to announce that the Social Studies Curriculum Committee had an unanimous decision on selecting McGraw Hill as our new curriculum for the upcoming school years. We had an outstanding mixture of community members, school board members, and teachers that spent many hours combing through the literature and materials to find what was best for our students' success. Thank you to all that volunteered on this committee!
I hope you have the opportunity to enjoy some of these beautiful spring days and maybe get involved in one of our many Bear activities!
Go, Bears!
Sincerely,
Tana Daugherty
Tana Daugherty
Superintendent
Cloudcroft Municipal Schools