Welcome
to Cloudcroft Municipal Schools
Social Studies Curriculum Materials Adoption 2022–2023
Cloudcroft Municipal Schools invites you to participate in our Social Studies Adoption. We will be forming a committee to meet monthly for the next six months with parents, community members, teachers, and Board of Education members to review standards, materials, etc... If you would like to be part of this committee, please reach out to Superintendent, Tana Daugherty, by email or at (575)601-4416, ext. 177.
The second meeting is scheduled for Wednesday, December 7. We will also have a public viewing and rating of four of the chosen publishers in February that is open to everyone (date, time, and location will be published on our website, Facebook, and Instagram). For background information, please click on the tab in the tool bar above "NM Social Studies Standards" and/or the link to the New Mexico Public Education Department.
Cloudcroft Schools Spotlight
Happy Holidays to everyone! Christmas break is just around the corner and then on to 2023!
I would like to invite everyone to our annual Christmas Program on Tuesday, December 6 at 6:00 p.m. in the High School Gym. This is a nice kick-off to the holiday season. Our band and choir will be performing for us, and we usually get a visit from someone pretty popular with the elementary students!  Ho Ho Ho!
We will also be having our second Social Studies Curriculum Adoption Meeting on Wednesday, December 7. Our first meeting last month was very positive and productive. If you would like to be part of this committee, please reach out to me via email.
Our first Town Hall Meeting of the 2022–2023 school year was last month as well. What a great turn out with good feedback and ideas! We have been able to implement new programs and reinstate programs with the communication we receive from the Town Hall Meetings.This is our third year with these informative gatherings, and we plan to continue this engaging interaction with our parents and community members. Our next Town Hall Meeting will be in February. Check our website and social media accounts for the exact date. Hope to see you there.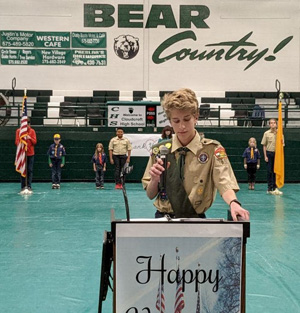 The Veteran's Day Assembly on November 11 was well attended by our local Veterans and their families. We are proud of these individuals and blessed that we are able to celebrate them! Thank you to all who came out.
We had a PACKED house for our annual Thanksgiving Luncheon! This has been a tradition for years, and our "Lunch Ladies" once again pulled off this enormous feast for our students, families, and community members. Everyone was served by our School Board and administrators. Thank you, Ms. Gray and your staff, for this delicious meal! We appreciate you!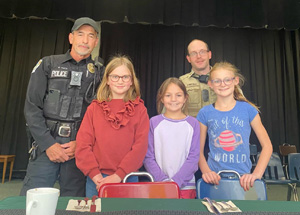 I would like to congratulate Cross Country runners, Conner Smith and Rileigh Whitlock, on their participation in the State Cross Country Meet in early November. What an accomplishment being able to run at this prestigious event!  Great job, Conner and Rileigh!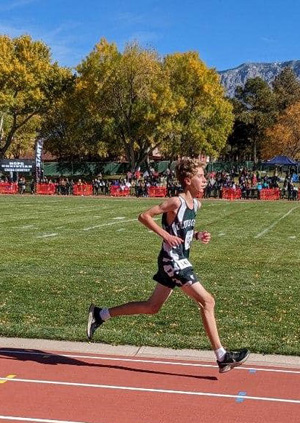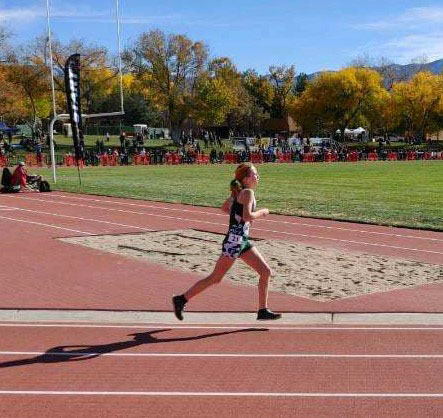 Also, congratulations to our Volleyball Team for making the Final Four at the State Championship Tournament. They played hard and with Bear heart! Great job, Lady Bears!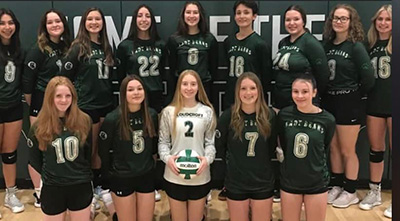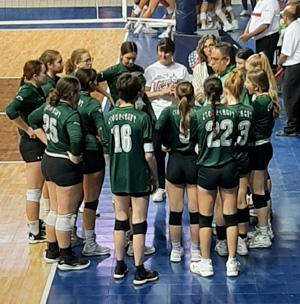 Basketball is underway! The traditional Mountain Top Tournament is December 15–17. Come out and support our Bears and Lady Bears. We will be posting the tournament schedule on our social media accounts. Let's fill the gym this season! Hope to see you there.
I would like to congratulate Cloudcroft High School Spanish and art teacher, Deborah O'Connor, on becoming a published author! She has two children's books available on Amazon. The book titles are Freddy Fox and the Special Spring Day and Freddy Fox Meets Harry the High Kicking Hedgehog. We are very proud of you, Mrs. O'Connor!
Well, looks like 2022 is a wrap! I wish everyone a very Merry Christmas, Happy Holidays, and a very Happy New Year! See you in 2023!
Go, Bears!
Sincerely,
Tana Daugherty
Tana Daugherty
Superintendent
Cloudcroft Municipal Schools
Welcome to the Cloudcroft Municipal Schools Website
We are located in the Village of Cloudcroft, approximately 16 miles east of Alamogordo, New Mexico. We are proud to be the kindergarten through 12th grade education center for a large portion of the Southern Sacramento Mountains. Our schools serve Cloudcroft and the outlying communities of Mayhill, Weed, Piñon, Sacramento, and Timberon—an area covering roughly 850 square miles. 
It is our honor to live in a region of great beauty within the boundaries of the Lincoln National Forest. We are also proud of the dedication our student-focused staff members display each day as they educate our students. Our teachers encourage opportunities for growth and believe in teaching from a holistic approach to nurture our students' minds, bodies, and spirits. While we embrace our rural small town lifestyle, we also prepare our students to be well-equipped to thrive in the 21st century.
We invite you to explore our website and learn more about our schools and our people. If you have any questions, we welcome you to stop by or give us a call.