Welcome
to Cloudcroft Municipal Schools
Cloudcroft Schools Spotlight
The 2022–2023 School Year is almost a wrap but not without a blast for the month of May! We have so many activities to end the school year on! Please check our district calendar on our website and our social media pages for all the upcoming events.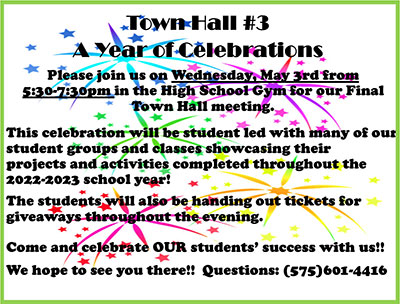 I would like to invite you to our last Town Hall Meeting of this school year. This one will be student-led, on May 3 in the High School Gymnasium from 5:30 to 7:30 p.m. We will have many of our student groups and classes showcasing their projects and activities completed throughout the school year. We will also have giveaways during the evening. Come out and share the Year of Celebrations with us!
A huge Congratulations to our TSA Team for winning the State Championship last month! What a great success for a fairly new program at our school. I am so proud of our TSA Team and their sponsors Mrs. Newton and Mrs. Romero. Our Middle School team also competed and came home with lots of medals!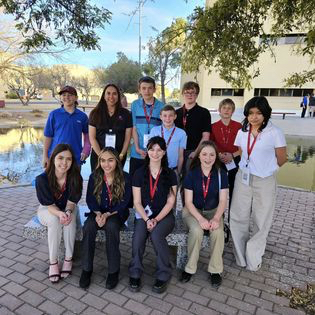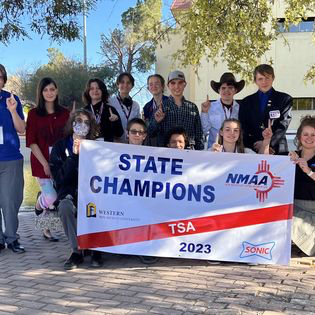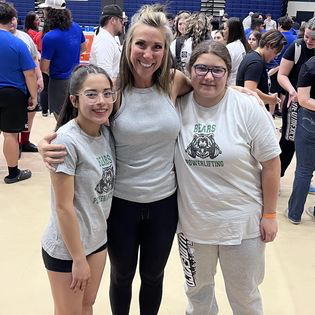 Also, I am proud to announce that Julissa Banda took fifth and Johnalee Gibson took seventh at the State Powerlifting competition. This is a new sport with the NMAA and we were well represented by these two young ladies and Coach Hughes.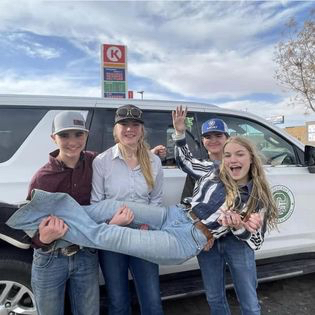 FFA also competed in State in many different categories. They were able to compete in Forestry, Livestock, and Dairy. The Dairy and Forestry Teams came home with Fourth Place. I am proud of these students and their sponsor Mrs. Watson. She makes FFA a fun place to be.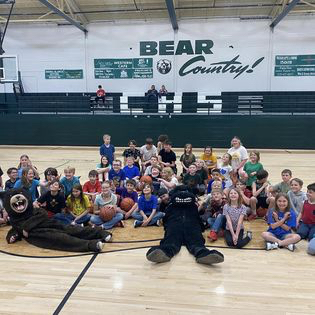 Last month finished up the Little League Basketball program that was a great success! Lots of students and parent volunteers. I would like to Thank everyone who donated their time to make this program a success.
We also had the middle school Quiz Bowl competition in Tularosa where our students competed well. The Quiz Bowl Championship will be held in Cloudcroft on May 8. I look forward to seeing how our Bears will place against our other Region IX schools. Good luck Bears!
Our High School Data Night was also a huge success! Our students explained their data to their parents and demonstrated where they are excelling. The students also discussed their future goals and their plans to continue to succeed. Great Job Students!
The CES/CMS Career Fair was so well attended this year! I am so proud of how many businesses came out to introduce the various careers that are available for our students. What also makes me proud is to see former Cloudcroft Graduates return as professionals to visit with our students. Thank you to all the businesses that took the time to support and educate our students! What a fabulous day it was!
I would like to recognize these local businesses and organizations that donated money last month to support our students:
Otero Soil & Water Conservation – CMS Envirothon Club - $900
Green Mountain Real Estate, Inc. – CMS High Country Robotics Team - $25
NM Bone & Joint Institute, PC – Prom, Desserts - $250
Cloudcroft Runners – Prom - $1,500
Cloudcroft Runners – FFA - $300
Southern New Mexico Outreach Inc. – Systems Go – Stem Project - $200
Cloudcroft United Methodist Mountain Moving Women – Winning House Team - $350
Graduation is May 20 and I know our Senior Class of 2023 cannot wait! This event packs the gymnasium with parents, family members and our Cloudcroft community. Congratulations to our Senior Class! You have been working for years toward this milestone and it is finally here. Good luck to all of you in your future endeavors!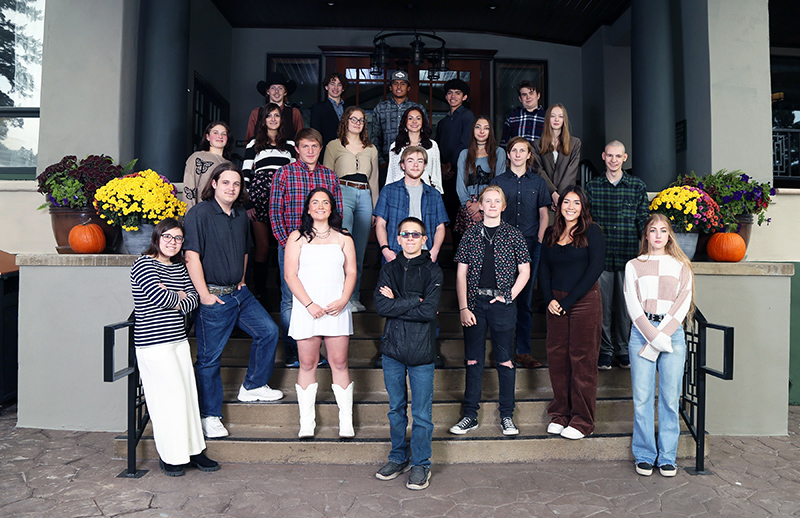 Have a Safe and Happy Summer!
Go Bears!
Sincerely,
Tana Daugherty
Tana Daugherty
Superintendent
Cloudcroft Municipal Schools
Welcome to the Cloudcroft Municipal Schools Website
We are located in the Village of Cloudcroft, approximately 16 miles east of Alamogordo, New Mexico. We are proud to be the kindergarten through 12th grade education center for a large portion of the Southern Sacramento Mountains. Our schools serve Cloudcroft and the outlying communities of Mayhill, Weed, Piñon, Sacramento, and Timberon—an area covering roughly 850 square miles.
It is our honor to live in a region of great beauty within the boundaries of the Lincoln National Forest. We are also proud of the dedication our student-focused staff members display each day as they educate our students. Our teachers encourage opportunities for growth and believe in teaching from a holistic approach to nurture our students' minds, bodies, and spirits. While we embrace our rural small town lifestyle, we also prepare our students to be well-equipped to thrive in the 21st century.
We invite you to explore our website and learn more about our schools and our people. If you have any questions, we welcome you to stop by or give us a call.