Welcome
to Cloudcroft Municipal Schools
Cloudcroft Schools Spotlight
Thank you to all who came out and voted! Our Capital Improvements Act (SB-9) passed! This is crucial to keep our school running at the standards our Cloudcroft Community expects and for our students' success!
A congratulations is also in order for our incumbent and new School Board Members! Danny Ward and Dan Hughes were re-elected and Jeff Eigenmann is a welcome addition. I look forward to working with them. They all bring experience and expertise to the table. I want to thank them for their commitment to our students and staff for the next four years.
Congratulations to our Lady Bear Volleyball team who played their hearts out at the State Tournament. They played incredibly well but fell just short of the championship game. They were able to make it to the final four, and we are super proud of that accomplishment and an undefeated season up until State. Hold your heads high Ladies!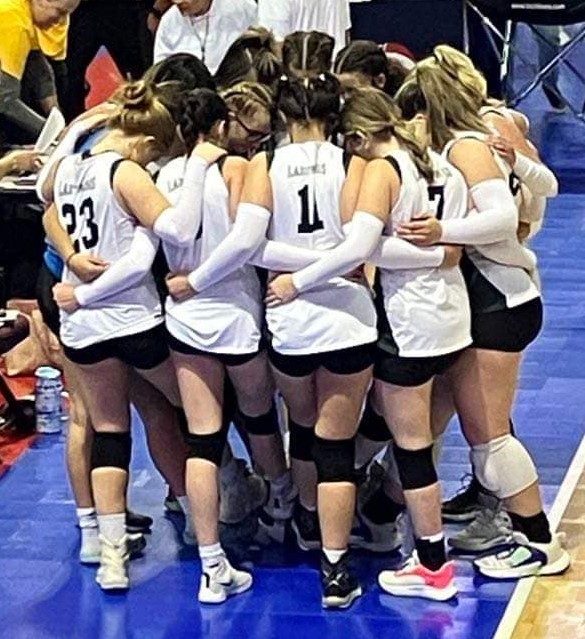 Also, I am very proud of Cross Country State Runners, Bella Johnson, Connor Smith, and Triston Tompkins! They ran hard and fast and had a great experience on the State XC course.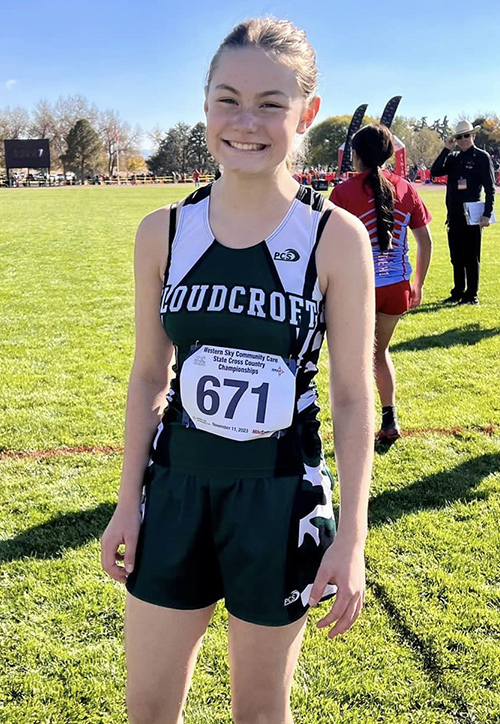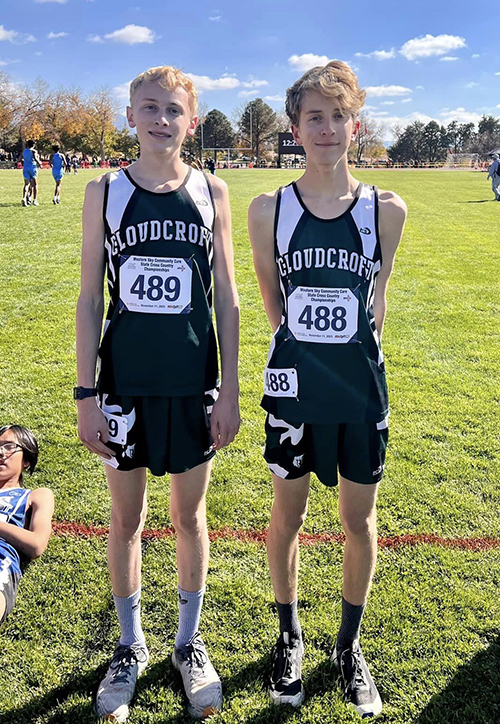 In November we also celebrated our Veterans. Coach Summers and NHS put on an exceptional program, and we had many of our local Veterans in attendance. The winners of the Patriot Pen and Voice of Democracy were also announced. Patriots Pen essay winner was Bella Johnson, and Voice of Democracy essay winner was Kyla Aguilar.
Our Lunch Ladies put on quite the Thanksgiving Luncheon this year! They never disappoint. Thank you to Ardia, Roxanne, Pam, and Megan for your hard work and dedication to our students and community and to our School Board members who showed up to serve!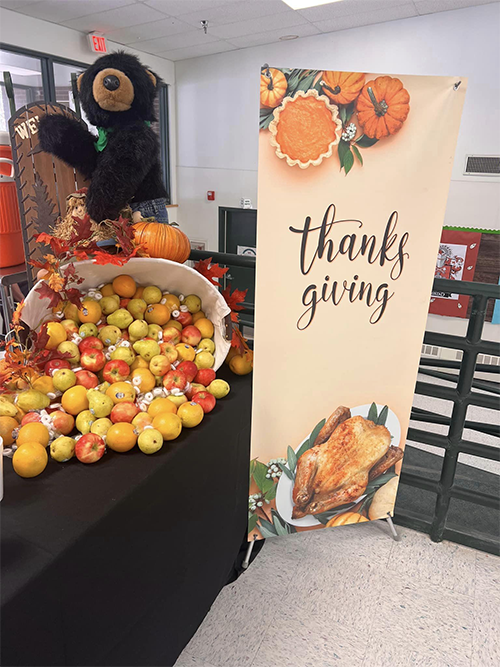 Don't forget basketball has started and the schedules are on our website. The annual Mountain Top Basketball Tournament is December 14 through 16. Go Bears!
Other November events:
Cloudcroft FFA enjoyed the National convention in Indiana.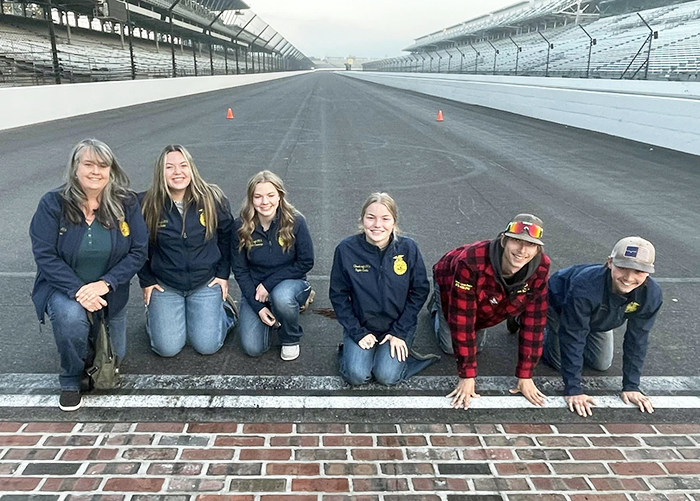 Cloudcroft hosted the first quiz bowl of this year.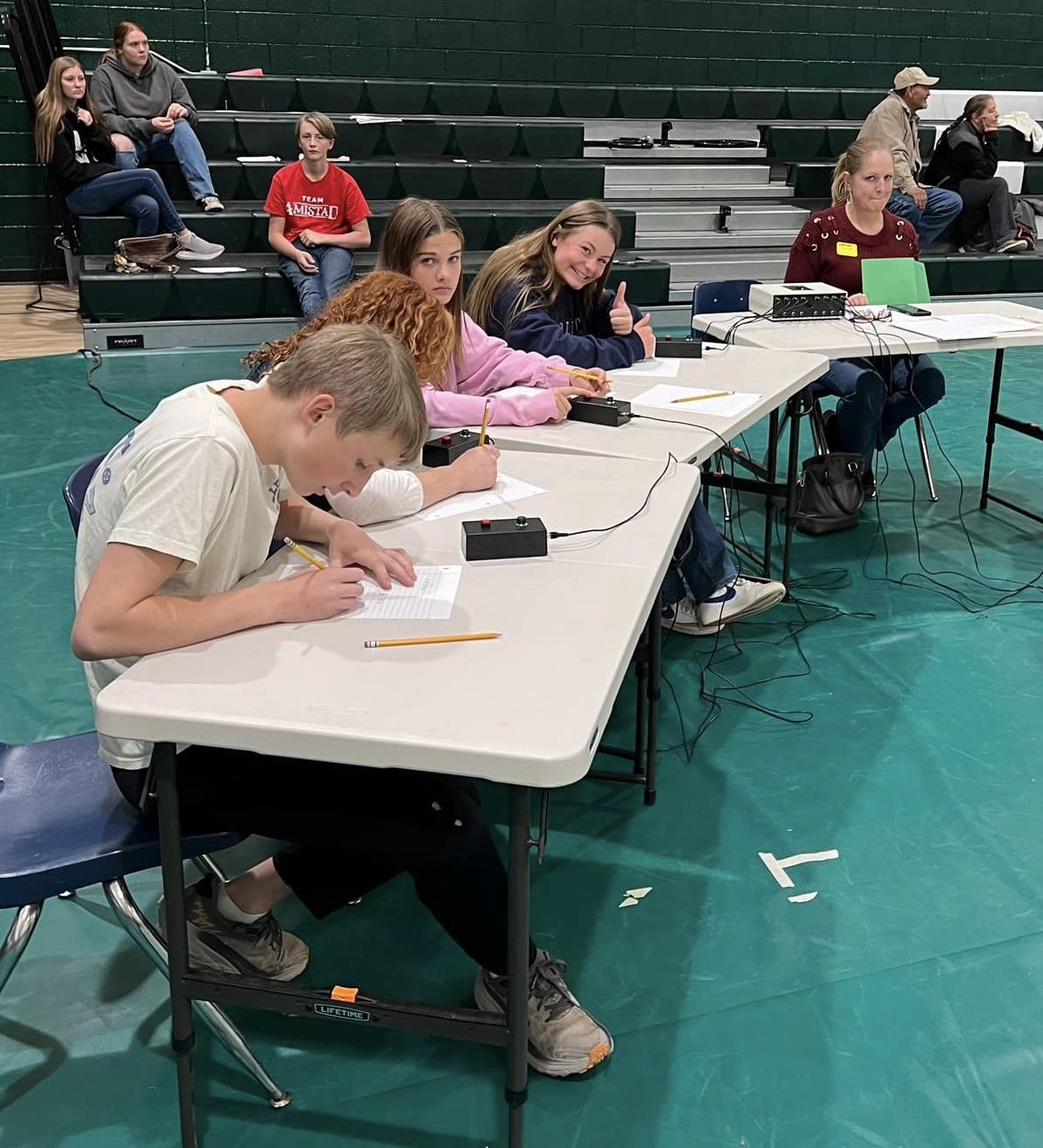 CTE Fire Training Program.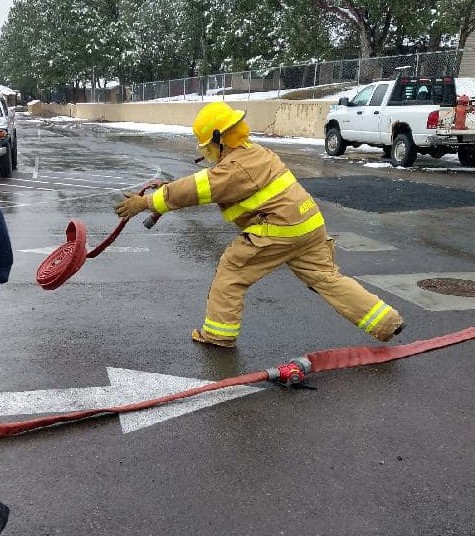 Firefighting I students received their Basic Life Support certification.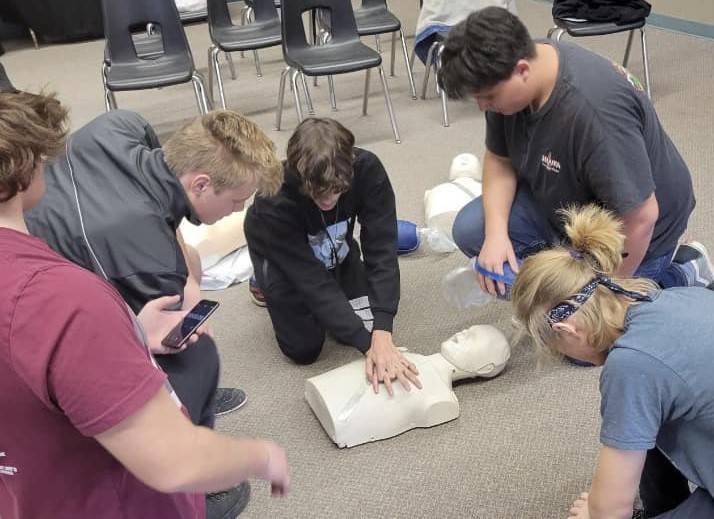 At the November School Board Meeting, the board approved a number of generous donations. Those donations were:
To CMS TSA – Penasco Valley Telephone Cooperative, Inc. - $500
To CHS TSA – Bigfoot Enterprises LLC - $608
To CMS Parent Teacher Organization – OCEC Roundup - $2,500
To CMS TSA – OCEC Roundup - $2,500
To Cloudcroft FFA – OCEC Roundup – 2,500
Thank you to these businesses for supporting the programs we have to offer our students!
For December, we have our annual Christmas Performance on December 8 at 6:00 p.m. in the High School Gym. We usually have a special guest who pops in as well! Hope to see you there!
Christmas Break will begin on Thursday, December 22 at 3:40 p.m., and we will resume classes on Wednesday, January 10. Enjoy the holiday time with your friends and families!
See you in 2024!
Go, Bears!
Sincerely,
Tana Daugherty
Tana Daugherty
Superintendent
Cloudcroft Municipal Schools
Welcome to the Cloudcroft Municipal Schools Website
We are located in the Village of Cloudcroft, approximately 16 miles east of Alamogordo, New Mexico. We are proud to be the kindergarten through 12th grade education center for a large portion of the Southern Sacramento Mountains. Our schools serve Cloudcroft and the outlying communities of Mayhill, Weed, Piñon, Sacramento, and Timberon—an area covering roughly 850 square miles.
It is our honor to live in a region of great beauty within the boundaries of the Lincoln National Forest. We are also proud of the dedication our student-focused staff members display each day as they educate our students. Our teachers encourage opportunities for growth and believe in teaching from a holistic approach to nurture our students' minds, bodies, and spirits. While we embrace our rural small town lifestyle, we also prepare our students to be well-equipped to thrive in the 21st century.
We invite you to explore our website and learn more about our schools and our people. If you have any questions, we welcome you to stop by or give us a call.